A Fresh New Look for Your OneCampus Portal
Connectors
Calendar Connector Enhancements
Differentiate your calendar events on the Monthly View with custom-colored "dots." You can also select the event's background color when you hover your cursor over the dot.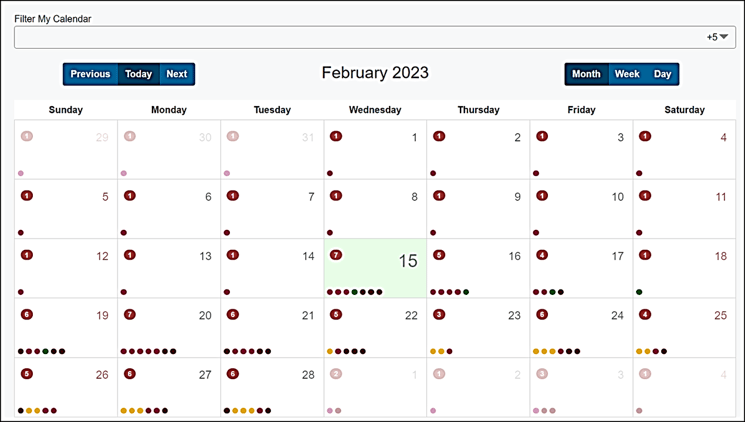 Enable/Disable and Rearrange Connector Sections
The Microsoft and Google Connectors display documents, emails, and calendar content from
the user's account. Once the connectors are enabled, the user clicks on the connector and the
"Edit Connector" button appears. This allows the user to enable or disable each of the
content items available, determine how many items to display, and change the order of the displayed
items.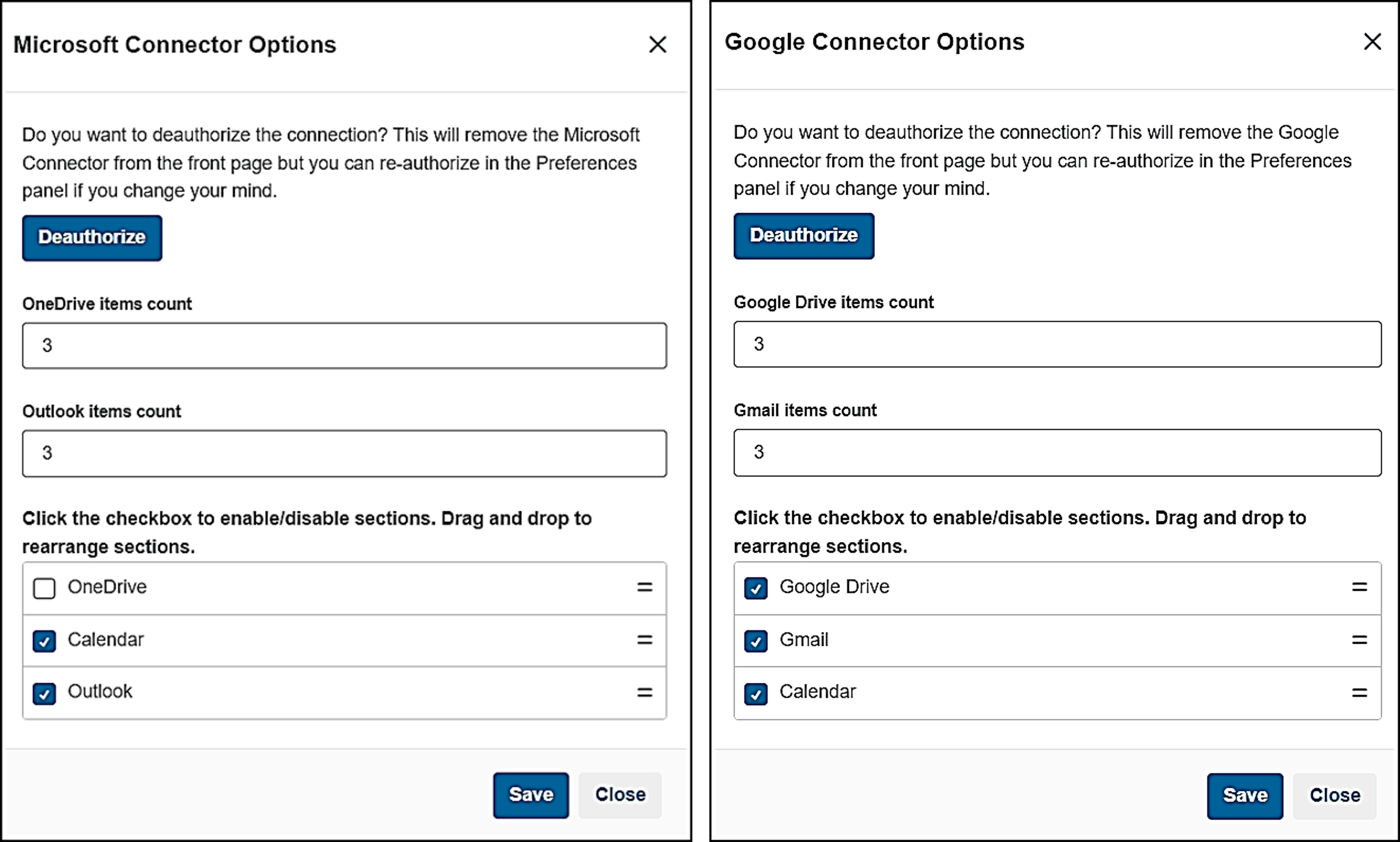 New Publishing Version 2
API Documentation
The API Documentation Module has been updated to the new Publishing Version 2. Click on
any bold entity, and the publishing module will move to the upper right. Go to Advanced -> API
Documentation to view the new layout.

Categories
The Categories module has been updated to the new Publishing Version 2. This module
contains new icons to add to your Categories, as well.

Tile Icons
The Tile Icons module is new and is now formatted for the Publishing Version 2.

Icons
New Category Icons Added
New Category Icons are available when creating or editing a Category. Please note that previous Category Icons will no longer be displayed. Please choose from the new dropdown list.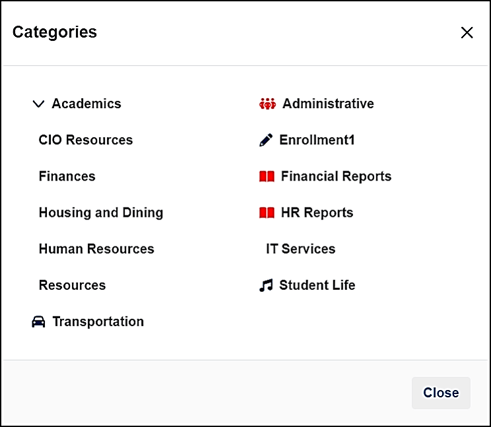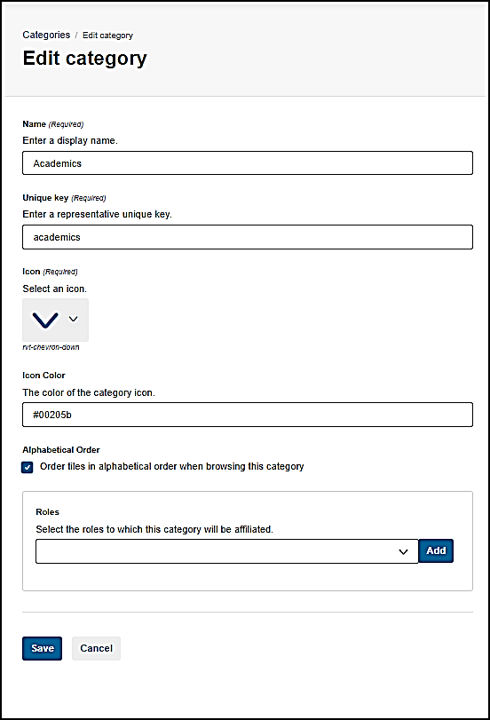 New Tile Icon Publishing Feature Added
The new Tile Icon Publishing Feature enables you to choose the tile icon for Favorites and
Information (to see the Task Details page). Go to the new Publishing Version 2 by clicking on any bold
entity. The menu is located in the top right corner. Go to Advanced ->Tile Icons to choose the
Favorite Empty Icon, Favorite Filled Icon, Favorite Filled Icon Color, and Information icon.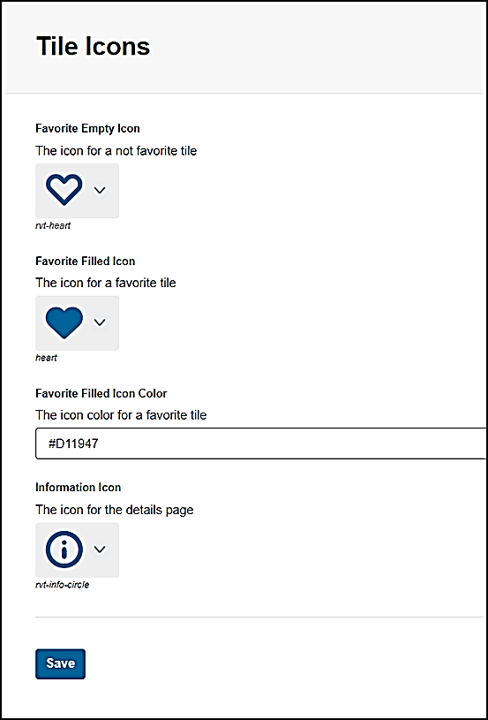 We'd Like to Hear from You!
Please don't hesitate to email support@rsmart.com if you want to submit issues or feature requests that can make OneCampus the best it can be for you, your users, and your campus. Ask for a demonstration if you want to see first-hand how OneCampus creates a connected user experience.